Year Round Swim Lessons
We are pleased to be able to offer year round swim lessons through out partnerships with Fry Springs Beach Club and Fairview Swim and Tennis Club.
Our current lesson Schedule is: (April and May)
Monday 2:45 – 3:35  (small group lessons)  $60 for the month one day a week.
Friday 1:30 – 2:30 pm
Sunday 1:30 -2:30 pm
We have other offerings in our transitional  program  "Splash Club" for children who are ready to swim independently while being monitored.
We are currently scheduling for summer lessons on weekday Mornings, Monday * Tuesday * Thursday Afternoons, Tuesday Evening and Saturday Mornings.  Please contact us for scheduling times.
For more information on this program please contact our Swim Program Coordinator,
Beth Bullard at (434)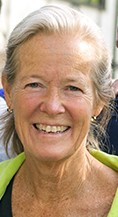 -960-5575