About Us
The Founding of BH-JSL
The Jefferson Swim League (JSL) began its commitment to youth swimming and community engagement in 1966 and has operated continuously since that time growing to a registered population of swimmers that now approaches 3,000 children annually.
In 2008, the Jefferson Swim League's leadership recognized the extraordinary need to reach out more broadly to the community with a "learn to swim" program for "at risk children" to be called "Just Swim for Life" (also, JSL). In 2010, the JSL Board of Directors unanimously voted to help establish and partner with the Ben Hair Just Swim for Life Foundation (BH-JSL) as its charitable arm – a 501(c)(3) public charity with the purpose of providing solutions to the problem that extraordinary numbers of people in our community never learn how to swim at all.
The BH-JSL received a "charter gift" of $5,000 from the Jefferson Swim League during its 2010 Championship Swim Meet and the BH-JSL Board of Directors is significantly integrated with the Jefferson Swim League. The Jefferson Swim League continues to make an annual financial commitment to the success of the BH-JSL, drawing from its very successful membership fees and corporate support.
The BH-JSL Foundation proudly carries "JSL" as part of its name and the BH-JSL logo contains elements from the JSL logo to emphasize the high level of mission-integration and commonality of purpose.
BH-JSL in conjuction with the Jefferson Swim League seeks to improve the current state of water safety by:
Training more Water Safety Instructors
Making Water Safety Instruction more accessible
Training children and adults who would otherwise not have the opportunity to learn water safety skills and feel safe around the water.
Improving the quality of life for all people by giving them the gift of water safety.
Who is Ben Hair?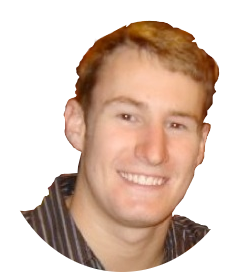 Benjamin Gordon Hair died in a traffic accident on December 13, 2009. He was born in Olney, MD on December 27, 1988 and moved to Frederick, MD a year later. Ben attended schools there until the family came home to Albemarle County, VA in 2001. He graduated from Sutherland Middle School and Albemarle High School with honors and received a posthumous B.S. degree from Virginia Tech this May, based upon his completed studies there and at Shenandoah University's School of Pharmacy.
Ben was a swimmer since the age of 18 months, competing in YMCA meets in Maryland and later for the Virginia Gators, JSL, YMCA, SWAT and Albemarle High School, where he also ran track and played lacrosse, played in the band and was a member of the Key Club. In 2006, he won the Skip Kinnier Scholarship from the Falcon Club, the first time a swimmer had been honored. He was an Eagle Scout and an Organ Donor. He was an accredited Life Guard, working mostly at the Meade Avenue pool and The University of Virginia Aquatic and Fitness Center.
The many children he kept safe and had fun with at the pool, his friends, teammates, and his loving family miss him greatly.