What is BH-JSL?
Simply put, BHJSL is  "Waterproofing Communities, Saving Lives"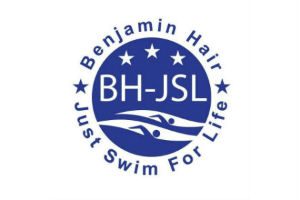 The mission of the Benjamin Hair Just Swim for Life Foundation (BH-JSL) is to raise awareness of the need, and to provide the motivation, systems, and tools to waterproof our community so that all children have basic swimming skills and are safe around water.
A recent study has found that 40% of white children, nearly 70% of African-American children, and 58% of Hispanic/Latino children cannot swim and feel uncomfortable around water. BH-JSL works to remedy this statistic.
BH-JSL will fund certified Water Safety Instructors to conduct learn-to-swim programs to improve water safety in the Charlottesville/Albemarle area.
At the present date, BH-JSL is funding the Make a Splash Local Partner City of Charlottesville Parks and Recreation.
Other partners include:
Piedmont Family YMCA
Louisa County Parks and Recreation
Gordonsville Pool
Crozet PARC
ACAC
Fry's Spring Beach Club
Fairview Swim and Tennis Club
Jefferson Swim League
The BH-JSL Foundation is a 501(c)(3) Public Charity with headquarters in Charlottesville, VA.