Rethinking the Qualification System for U.S. Open Water Nationals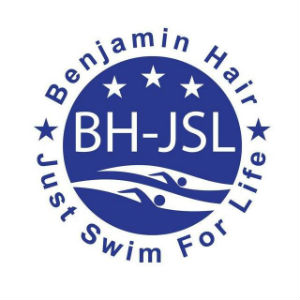 A number of years ago, USA Swimming instituted changes to the Junior and Senior national system of meets to address concerns within the coaching community and within the leadership of our sports governing body.  These concerns were largely based on a desire to have a system of meets that would serve as a series of integrated steps that led logically to excellence on the international stage.  Those systemic changes have continued to evolve over the years to the current system of a single long course summer and junior national system.
As we begin to think about the growth of the sport of open water swimming, it is natural that we are turning a critical eye towards the current system of advancement for our open water athletes.  The governing body and coaches have set up an open water national team, national championships, and support our elite open water swimmers in many positive ways, and our athletes in turn have made their way onto many international podiums … but as the world open water scene grows, we must continue to evolve and improve our system of advancement.
The Road to U.S. Nationals is Through the Pool – Are There Better Ways?
In the U.S., athletes wishing to simply compete in an international distance race such as 5k or 10k face significant obstacles.  Simply put, the demands of the pool season and constraints of weather limit opportunities for racing to late spring (primarily May) and late summer (primarily September).  Perhaps because of this scarcity of races, the only way of qualifying for US Open Water nats is to meet a pool qualifying standards (800 or 1500) or by placing in the top 15 of a world cup event (of which there are exactly Zero held in the US in the 2013 calendar):
http://www.usaswimming.org/_Rainbow/Documents/108baa07-a987-4b93-8ded-5cfa9e509e32/Qual%20Standards.pdf
| | | | | | |
| --- | --- | --- | --- | --- | --- |
| Gender | Distance | 800 LCM | 1500 LCM | 1000 SCY | 1650 SCY |
| Women | 10K | 09:03.5 | 17:18.3 | 09:59.2 | 16:43.5 |
| Men | 10K | 08:23.4 | 16:14.3 | 09:13.4 | 15:39.9 |
| Women | 5K | 09:09.9 | 17:38.7 | 10:11.2 | 16:55.0 |
| Men | 5K | 08:32.5 | 16:36.7 | 09:25.4 | 15:56.3 |
That is not to say that these standards are unreasonable, they are not.  Corresponding roughly to the qualifying times for the summer Junior nationals, they are certain to weed out the pretenders.  Nor is it to say that we should not have pool standards, since there will still be cases where geographic and climatic constraints eliminate opportunity for some athletes, even if we were to expand the open water meet calendar significantly.
However, it is my opinion that there are still a couple of ideas that we should consider as we look to the future:
Since they are based on relatively short events (800-1500), there are possible flaws in the way the pool standards are constructed that merit consideration.   By having relatively short pool races act as a surrogate for open water ability, the current cuts place an emphasis on speed over endurance, and pool swimming over open water.  Moreover, the 10k pool standards are faster than the 5k pool standards, whereas we would expect that athletes who excel at 10k might actually be slower in the 1500/1650 than athletes who excel at the 5k.
A system of open water qualifier meets would help to not only identify those athletes who may have a special propensity for the unique demands of open water swimming, they would also provide a critical proving ground for gaining race experience prior to showing up at nationals or a world cup race.
Some Alternative Models
All of this is not to say that the current approach to qualifying does not insure a high level of competition – it surely succeeds in that regard. But the path to achievement is tipped in favor of older, often post-collegiate swimmers with a record of success in pool events.  At the very least, the current pool system could be enhanced to better reflect the endurance demands of the actual international race distances, and to acknowledge that there is far more to success in open water than simply having a good aerobic engine.  The following are a few ideas that have been put forth for consideration:
Open Water Qualifier Meets:

Hold regional Open Water Qualifiers for Nationals, or,
Provide a certain number of qualifying slots at pre-specified invitational open water meets.

Junior Nationals/Sectionals:

Add open water events at junior national meets, with top 10 finishers automatically qualifying for the senior level OW nationals
Add open water events at sectionals, with top 3 finishers qualifying for Senior Nats, and top 6 finishers qualifying for Junior Nats

Pool meets specifically designed for open-water qualification:

Devise a meet framework for a 3-5k pool swim qualifier, and/or:
Set qualifying times for the annual postal 3k meet, with mandatory judging/timing criteria equivalent to a dual meet or hosted time trial meet
Conclusions
As we move forward it is important that we consider the pathway that we lay out for our athletes, providing a wide range of opportunity to athletes regardless of their geographic and climatic challenges.  In the end, this may also help to insure that we continue to see those folks with the greatest open water potential find their way to the top step of the podium.
Author Robert Burgholzer is currently helping with the Ben Hair Open Water Meet which features a 5k and a team time trial, on May 18, 2013.  His other works can be found at http://athleticalgorithm.wordpress.com